Call me Toll free: 1-877-767-9049 or Locally in Vermont: 802-229-1112


Welcome to our Professional Makeup Page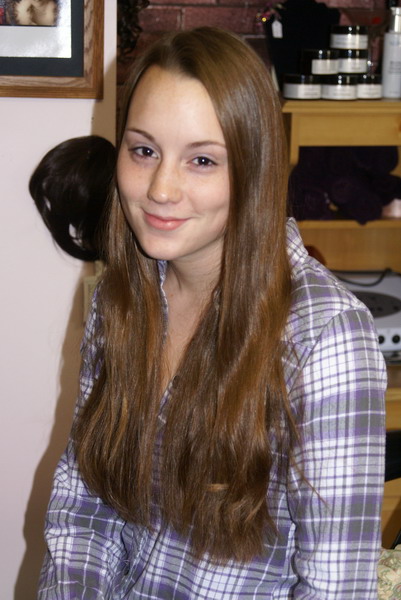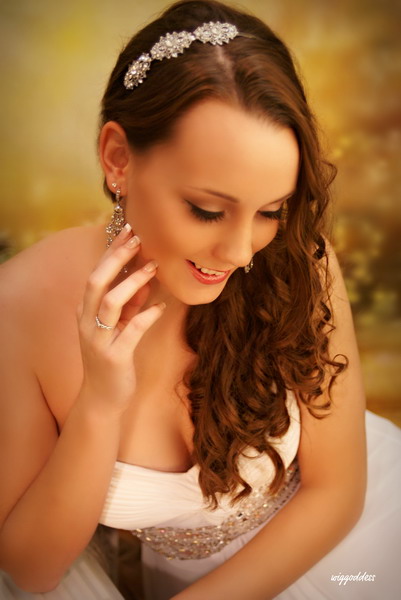 Jena Before..... Jena After...Jena's Hair was done by Andrea from Do or Dye Salon.
Click HERE to see more before and after makeup work
Wedding, Prom, an evening out on the town, natural daytime look, a special date....
Who needs an excuse to dress up and look fabulous......
Pricing and details below...
Check out our new makeup kit...WAHOO!
Our rates for makeup application/lessons
* Professional Makeover to include false eyelashes & a custom made Lip Gloss/Lip Color for touch ups
Day or evening look...$40.00
Want to learn how to look fabulous in 5 minutes? Check out our ad Below...all high end makeup...The lesson takes 20 minutes and you will NOT forget...so easy and beautiful.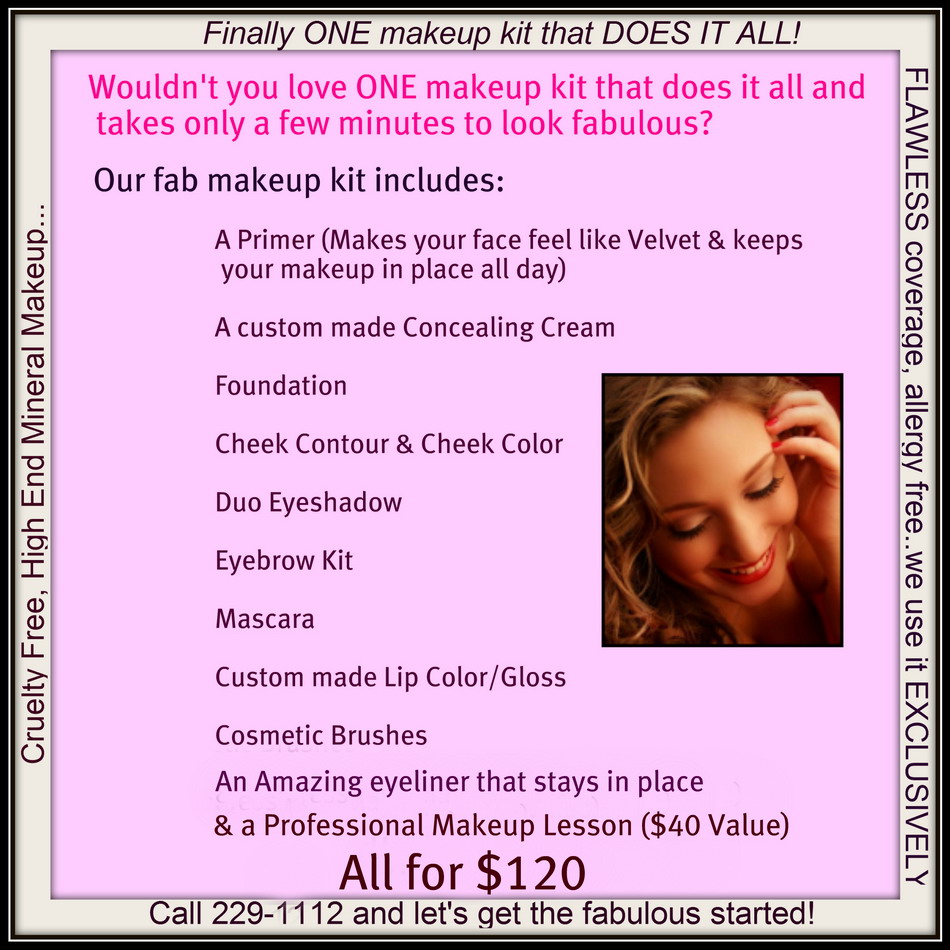 Prom/Wedding/Fab Hair
We don't do hair...however...our EXCLUSIVE Style Shop Do or Dye Salon is right on the property - Call the FAB 5 - Their number is 229-4691 - I can set an appt for you with them when you book the makeover.